What is Pason DAS™?
DAS™ uses a combination of patented algorithms that enable real-time decision-making to increase drilling speeds, save money on downhole equipment repairs, and produce a higher quality wellbore. The system continually evaluates bit-to-rock interaction using a combination of data including rate of penetration (ROP) and mechanical specific energy (MSE). This results in: Faster drilling, reduced number of trips, and improved wellbore quality.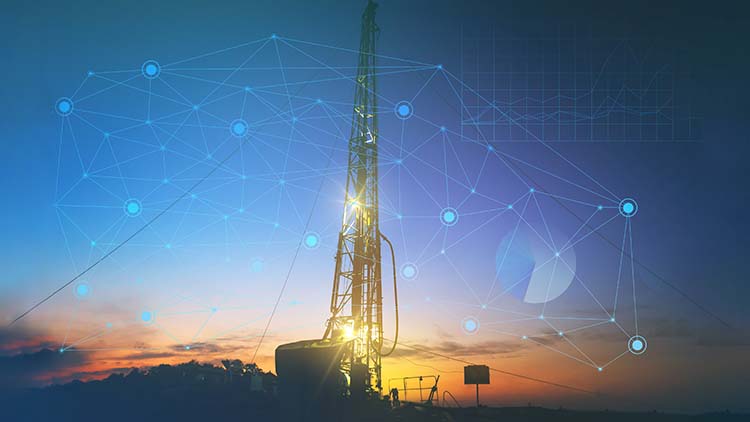 How can our customers get the best out of DAS™?
Aaron, Product Line Manager, says there are five tips to keep in mind to ensure our customers have a high-quality experience with our product:
Set a wide optimizing range for weight on bit (WOB) and revolutions per minute (RPM): This one is the most important. Set the optimization range as wide as possible for the system to optimize and mitigate stick-slip and other dysfunctions. We've been working with the Drilling Engineering team to develop a DAS™ roadmap. It's a table of depth ranges that outlines what parameter limits to run for each depth range. We have just released an automated version of this feature.
Maximum technical limits: As required, set Differential Pressure, Torque, and ROP setpoints as maximum technical limits defined by downhole tool manufacturers, pipe specifications, and other equipment limitations. This is similarly important to the above, and can benefit from the roadmap mentioned in tip #1.
Zero WOB and Differential Pressure for every connection: We typically set limits and optimize drilling based on these parameters. Zero when off-bottom, rotating, and just starting to move downwards. Consistent zeroing procedures ensure the values are as accurate as possible.
Manage formation changes: During the vertical section, there are usually several sections where the lithology changes significantly. DAS™ will adjust to the new formation, but it will take time, and if we've been pushing the drilling system harder, damage can occur. For formations known to be difficult, use typical practices to avoid failures before the formation is reached. Then update limits and re-engage DAS™ once it's been confirmed that the formation is entered. This is usually included in the roadmap referenced in tips #1 and #2.
Let it run: Have patience. We've seen good results on wells where the limits are open and there is little manual interference. DAS™ won't constantly be drilling at the maximum parameters by design. This may mean at some points there will be lower ROP for a short period. However, on average, performance will be improved provided the limits have been appropriately managed, see tips #1 and #2.
Learn more about Pason's DAS™ by reading our blog post, Pason's DAS™ dedicated to faster drilling, saving costs, or read our article in IADC Drilling Contractor Magazine about DAS performance over the years.
*DAS is a trademark of and contains technology licensed from ExxonMobil Upstream Research Company.