Faster drilling. Reduced number of trips. Improved wellbore stability.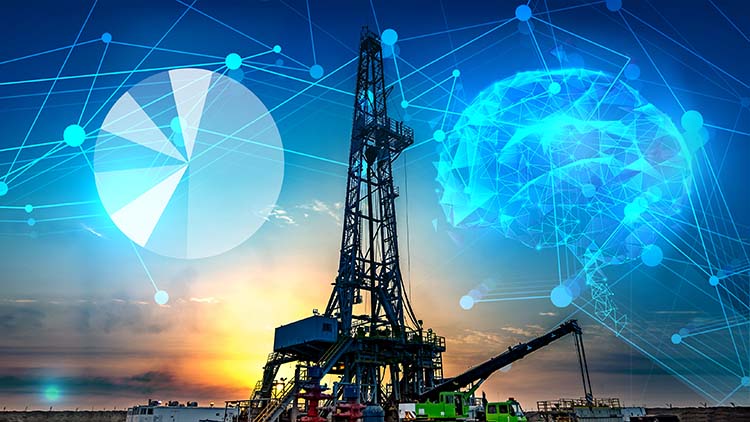 Those are some of the many benefits from Pason's DAS™ that keep our customers safe and save them money.
"DAS uses a combination of Pason patented algorithms, and software licensed from ExxonMobil," said Aaron, Pason Product Line Manager. "The system continually evaluates bit-to-rock interaction using a combination of rate of penetration (ROP) and mechanical specific energy (MSE). MSE is a measure of the amount of energy being used to destroy a unit of rock. Minimal MSE is considered optimal as an indirect measure of difficult vibrations to detect on the surface."
He added mitigation protocols are in place to detect and ease damaging drilling dysfunction.
So, what does this mean for our customers?
DAS enables real-time decision making to potentially increase drilling speeds, save money on downhole equipment repairs, and produce a higher quality wellbore. It works to reduce well construction time by maximizing ROP while ensuring minimal damaging vibrations.
Historically, drillers will run constant parameters through different sections of rock. However, various factors make this approach suboptimal: type and condition of the bit; composition of the mud; other downhole equipment configurations such as mud motors; and trajectory of the wellbore.
DAS eliminates human error by taking automatic control of weight on bit (WOB) and revolutions per minute (RPM). The system is always testing the drilling speed and vibration through small changes to WOB and RPM every second. It evaluates the response as rock changes and makes the appropriate adjustments in real-time.
In 2019, DAS was deployed on over 270 rigs and has now drilled over 2,000 wells in North America.
"Without DAS, the driller would have to perform manual step tests by increasing or decreasing the WOB and RPM setpoints. They would then observe the changes in ROP and drilling efficiency, and repeat this process until they reach an optimized combination of parameters," said Matt, Pason Manager, Drilling Optimization. "This process can work well in soft formations or formations with low variability, but in highly variable formations, the combination of optimal parameters changes constantly."
On a recent trial, DAS increased the rotating ROP in the lateral section by 20 percent on a four-well Bakken pad compared to offsets drilled in the same area in the previous quarter.
"The scale of DAS deployment is unparalleled in the industry," Aaron said. "We've drilled over 2,000 wells on over 270 rigs in North America over the last three years and have deployments in six other countries worldwide. Our ability to develop improvements, deploy, learn, and iterate, allows us to improve the software on a large scale rapidly."
Want more information? Please read our article in IADC Drilling Contractor Magazine about DAS performance over the years.
*DAS is a trademark of and contains technology licensed from ExxonMobil Upstream Research Company.