June 14, 2019
Although he's been at Pason for 10 years and has participated in nearly all the annual playground builds, this year's event at Saint Hubert Elementary School was a special one for Mike, Pason Canada Rigsite Software Manager. Saint Hubert, a K-6 school in the northeast Calgary community of Huntington Hills, is the school Mike attended as a child.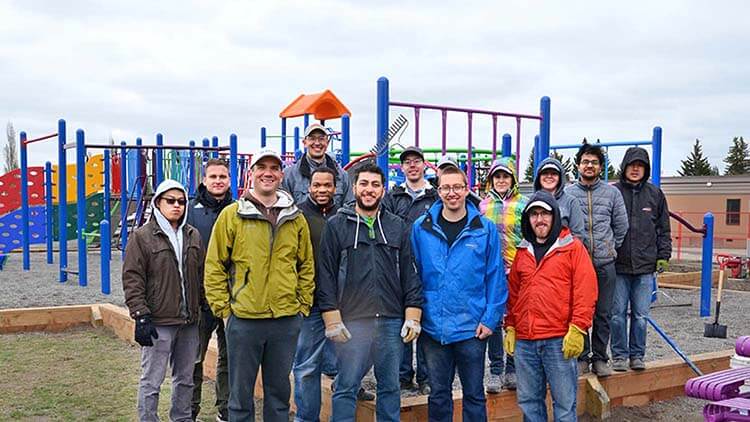 Earlier this year, Mike got news about some of his childhood friends, still living in the neighborhood where he grew up. "They have kids at the school now," Mike said. "I heard they were trying to get a playground." Mike knew that Pason could help, and he suggested Saint Hubert for our annual community-building event.
The answer from Pason was yes.
Over three days this May, 45 Pasonites lifted, dug, hammered, and shovelled, racing against the forecasted rain to get the playground assembled.
Saint Hubert's principal was thankful for Pason's efforts, adding that many schools, even once they raise the funds for a playground, have real trouble finding the volunteers to build it.
Pason has now volunteered for 10 playground builds, and according to Mike, "We're getting better at it." Comparing it to past projects he's been a part of, Mike said that this one "seemed to go a lot smoother."
Use the links below to share this article on LinkedIn, Twitter, Facebook, or via email.