February 11, 2022
The holiday season can be a tough time of year for some families, and our US Corporate Office knows that. That's why we have adopted a family for another year!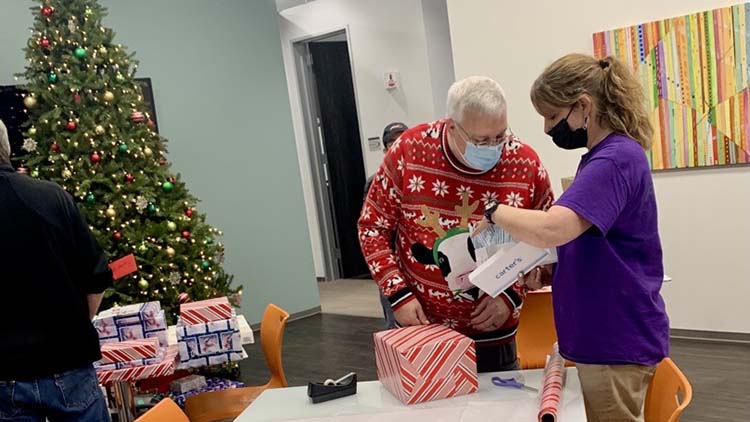 It has been five years since our Houston office started this initiative through the Houston Children's Charity. It has become a Pason Christmas tradition!
The Houston Children's Charity is a non-profit organization dedicated to improving the quality of life for Houston's underprivileged, abused, and disabled children. The Adopt-A-Family program enables individuals and corporate sponsors to provide gifts and other items for families in need.
On December 15, 2021, Houston-based Pasonites held a holiday lunch to celebrate the Christmas season.
At this event, Pasonites wrapped gifts for their adopted family and prepared donations that included toys, a TV, houseware, and a gift card to buy a nice Christmas dinner.
Sarah, Pason USA HR Specialist, said the family was very thankful. They thanked Pasonites multiple times to show their appreciation!
When they dropped off the gifts, Sarah said, "we left with full hearts!"
Each of the children in the family were given new bikes – a highlight of the gifts they received! In addition, they received shoes, clothes and new bedding!
"Houston Pasonites have loved hearing the family's story, and it really makes you stop and appreciate what you have," Sarah said. "We all truly enjoy making their Christmas special with whatever items we can gift them."
Pasonites look forward to this initiative every year and can't wait to do it again next year!
Use the links below to share this article on LinkedIn, Twitter, Facebook, or via email.