December 9, 2019
Pason Argentina participated in Carrera a Ciegas (blind race) through the streets of El Bolson, a town in the province of Rio Negro, Argentina this September. Carrera a Ciegas is a sports and social awareness event to inform and educate the public about visual impairment.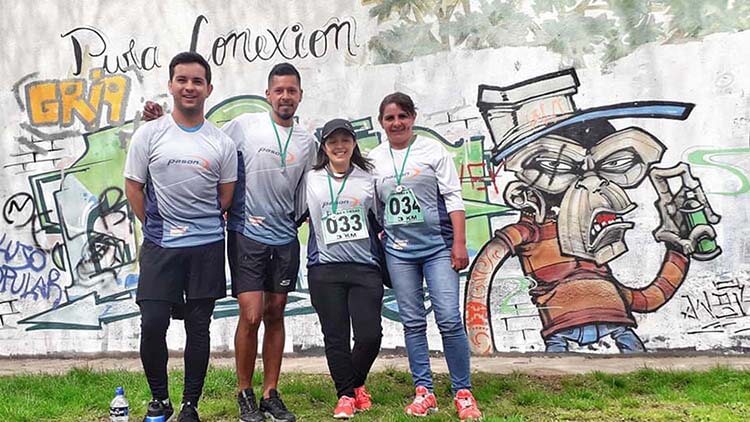 The event requires runners to race in pairs, one serving as a guide, the other is guided. The guided runner is either visually impaired or wears a blindfold. Racers competed in either the 3km or 8km distance.
​"One of the athletes told us that running with a guide means to trust that person. It means to forget that she has a blindness problem, and to move fast and without fear, something she can never do on the street. During the race she felt free," says Gisele, Pason Argentina Assistant Manager.
Pason provided a kit that was delivered to the participants that included a Pason t-shirt and an inclusive technology portable device for people with low vision or blindness.
The Pason team left with much more than what they contributed.
"We experienced the solidarity and humanity of a trusted companion," says Gisele. "We saw people offering their friendship in exchange for nothing more than sharing a moment of freedom while running and making their companions happy. We learned about generosity and self-improvement. These runners proved what can be achieved when there's a team!"
The event was organized by the ADIVI Group, an organization that serves to inform and educate society about visual impairment. The event was broadcasted to the whole country by the Argentinian public TV.
Use the links below to share this article on LinkedIn, Twitter, Facebook, or via email.