October 30, 2023
Another year, another Calgary Corporate Challenge complete!
It may not have been a record year for us at Pason, but we had a ton of fun, and there were some impressive highlights!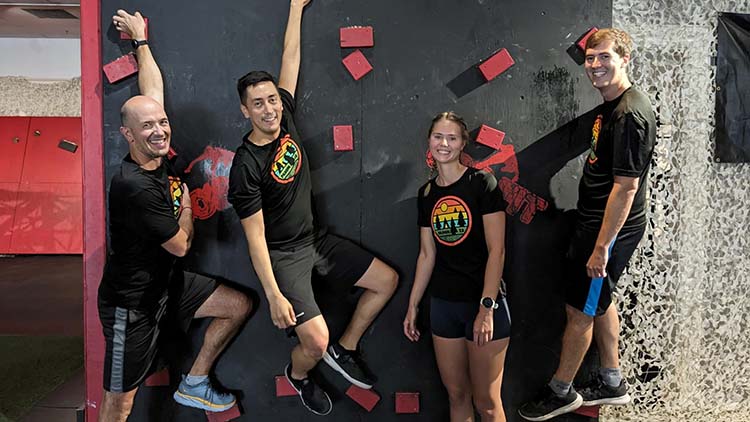 Despite the competitive year, Pasonites managed to medal in Badminton this year! The team snagged bronze in that category and finished 17th place out of 24 companies in the Red Division.
"The competition in the Red Division was tough this year," said Colin, Senior Software Developer, who organizes Pason's participation in CCC every year. "We narrowly missed a medal in Cribbage and the Obstacle Course Race."
Here are a few other highlights from the challenge:
Our runners in the 10k race all finished the run in under 55 minutes. Great work, Pason runners!
Trivia is a category that Pasonites tend to perform well in year after year. Although we didn't medal this year, the team came out strong in the first round. The team noted there were some tough questions!
The Obstacle Course Race team narrowly missed a medal at COR.FIT! After sitting in third place after their run-through and six more teams to go, the team got bumped down to fourth place by only three seconds!
With some stiff competition in the Laser Tag category, Pason's group finished in 6th place!
The Horseshoe team noted they were a bit "unlucky" for this year's match-up, but the team focused on having fun and had a great time.
We participated in the Truck Pull again this year and pulled a semi-truck about 40 meters in 20 seconds!
A non-sports-related victory for Pason this year was our CCC T-shirt design, which was recognized as a top design for this year's competition!
The design was submitted by Javier, Drilling Optimization EIT, and refined by our resident Graphic Designer, Doug.
Our employees love to get active and participate in CCC year after year! Next year, Colin said he's hoping for even more engagement!
"The Corporate Challenge is a great opportunity to connect with your coworkers," he said. "It's also a great way to get involved with a new sport or to compete in a sport you enjoy!"
Until next year for CCC!
Use the links below to share this article on LinkedIn, Twitter, Facebook, or via email.