February 23, 2023
In December 2022, Pasonites from our Argentina office volunteered with Liga Argentina de Lucha Contra El Cáncer (Argentine League for the Fight against Cancer or LALCEC). Employees helped with their mobile unit, which sends technical personnel and specialized equipment to different areas of the country, where mammograms are performed in low-income communities.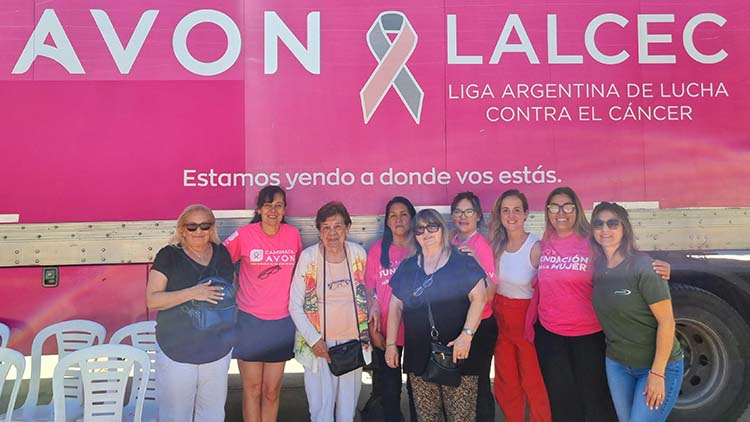 Through LALCEC and the AVON Foundation, employees assisted Dr. Pedro Moguillansky Hospital in Cipolletti, Río Negro.
Gisele, Business Development & Marketing, Argentina, and Ana, HR Assistant, Argentina, as well as other Pasonites, worked during a weeklong campaign at the mobile screening unit, bringing the technological equipment needed to provide early diagnosis for women at risk and without medical coverage, thus generating more significant equity in access to health care and raising awareness of the importance of performing annual breast check-ups.
Pason volunteers ensured patients and their companions felt comfortable and kept them hydrated with water.
The LALCEC's slogan is "being able to reach areas where no one else can."
To reduce a large number of preventable deaths each year due to breast cancer, LALCEC and the AVON Foundation continue their crusade for early detection of this disease.
For more information on LALCEC, visit www.lalcec.org.ar.
Use the links below to share this article on LinkedIn, Twitter, Facebook, or via email.