January 26, 2021
Another year, another top employer award!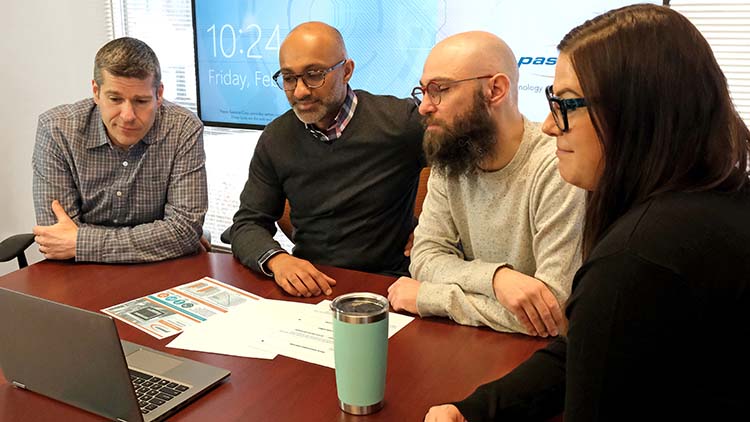 Once again, we are proud to be included on the list of Alberta's Top Employers. This is our third year accepting this honour. Wow! Great work, team!
Alberta's Top Employers is an annual competition that recognizes Alberta companies that lead the way in offering exceptional places to work. Employers who apply for the award are compared to similar organizations within their industry, recognizing the most progressive and forward-thinking programs.
Top Employers are determined through the following criteria:
Work & Social Atmosphere
Health, Financial & Family Benefits
Vacation & Time Off
Employee Communications
Community Involvement
"This is our third year being named one of Alberta's Top Employers," says Jennifer, Pason Canada Compensation HR Analyst. "Pason is always searching for ways to ensure our employees get the best out of their careers. We often seek feedback from our employees on how we can improve, so our Pasonites can perform to the best of their abilities. This award is a reflection of our efforts."
Happy employees make a top employer. Many of our Pasonites say they enjoy our company's sense of community, as well as the opportunity to participate in company activities. Before the pandemic, Pasonites had access to hockey, yoga, bootcamp, or other company clubs that promote a healthy lifestyle, where employees can foster lasting friendships among coworkers.
We pride ourselves on our second-to-none culture, outstanding work-life balance, and excellent health benefits that include mental health services, something that has been of top importance for Pason since the beginning of the COVID-19 pandemic.
We don't just offer a healthy working culture, however. We also make an effort to be involved in our local community — most recently raising money for United Way of Calgary and Area. We've also previously participated in building playgrounds and Canstruction in support of the Calgary Food Bank, among other initiatives over the years.
A special magazine announcing the winners was placed in the Calgary Herald and Edmonton Journal newspapers and online. While you're online, read about how Alberta's Top Employers are navigating uncertain times.
Use the links below to share this article on LinkedIn, Twitter, Facebook, or via email.