January 11, 2021
2020 was a tough year. And even though it was tough, our U.S. Head Office has continued the tradition of adopting a family for the holidays.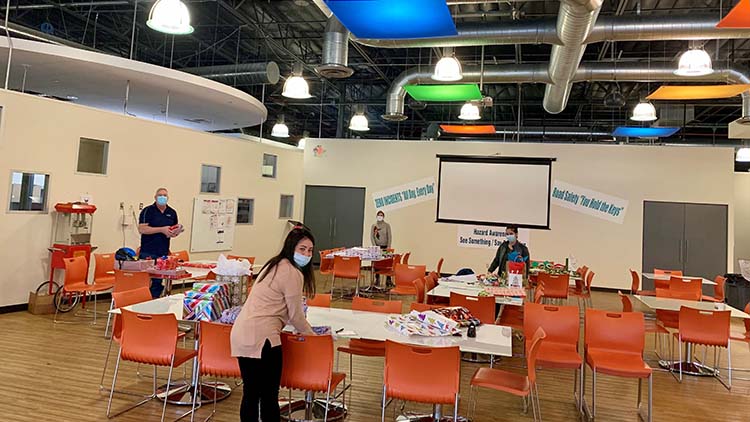 "We wanted to keep the tradition alive of spreading joy where we can," says Sarah, Pason USA HR Specialist. "Pason has once again partnered with Houston Children's Charity to provide a family of five with an unforgettable holiday season."
The Houston Children's Charity is non-profit organization dedicated to improving the quality of life for Houston's underprivileged, abused, and disabled children. The Adopt-A-Family program enables individuals and corporate sponsors to provide gifts, housewares, clothing, and other items for families in need.
Because of the pandemic, Pasonites had to adjust their usual holiday campaign. They typically throw an ugly sweater Christmas party where they have a potluck, gather and wrap gifts for the family, and drop them off later that day. This year, Pasonites donated gifts virtually and a select few wrapped gifts, socially distanced and with masks on.
Pasonites filled an Amazon wish list for their adopted family, which consisted of shoes, clothes, and other Christmas list items, like boxing gloves, a basketball hoop, bikes and Barbie dolls to name a few.
Our U.S. employees donated to the family of a single mom with four kids. The family has told Sarah they are very thankful for the gifts.
Use the links below to share this article on LinkedIn, Twitter, Facebook, or via email.