April 2, 2020
Why is working for Pason so great? Just ask our employees. Pason's Canadian office conducted Employee Stay Interviews with randomly selected Pasonites — ones from across several different departments and business units — to learn what they enjoy about work.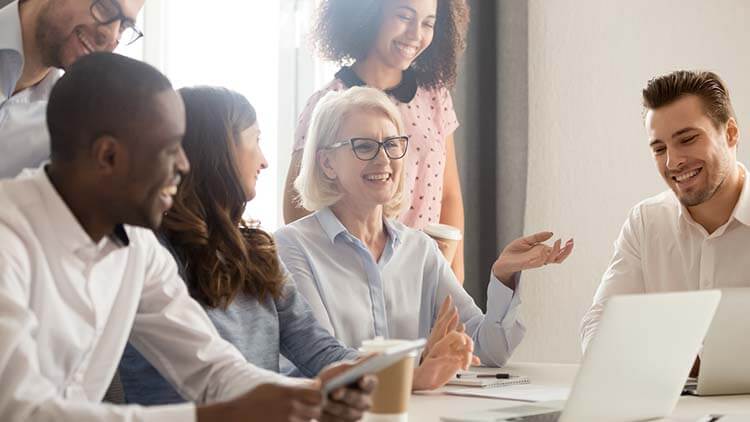 Survey-takers provided feedback and outlined what they love about Pason, but also what they would like implemented at the company.
"Our purpose was to learn more about each person, and their perspective on how things are going," said Jennifer, Pason Canada Compensation HR Analyst. "This is an opportunity to share their thoughts, concerns, and what they like about working at Pason."
Selected employees — over 60 so far — filled out a survey, and Jennifer followed up — either with an in-person or phone interview.
"I asked more probing questions dependent on their answers in the survey and just had a chat," she said.
The survey included questions like: What keeps you working here? What do you enjoy most about your job? Or what demotivates you at work?
Responses were very positive, with Pason's culture noted as a huge factor in staying with the company.
A lot of Pasonites feel like everyone in the office is very approachable and the excellent benefits package is something those who took the survey value greatly.
Work-life balance is a strong focus for Pason. Recipients of the Employee Stay Interviews noted their appreciation of a flexible schedule, something that is engrained in our culture and all managers support fully.
Staff events and fitness activities were also among reasons Pasonites love working here. Pason offers daily fitness activities to help keep our employees active throughout the week.
Barbecues, team activities, and the office Christmas party are very highly regarded. There were also positive reviews around bringing back the Kids Christmas Party and the golf tournament.
Pasonites feel very valued in their work, especially field technicians, who say they feel very supported by management.
"A lot of individuals were thankful for doing these interviews, as they felt it was a great way to make a connection with the HR team," Jennifer said.
Survey-takers also expressed satisfaction with how fast "quick wins" are achieved. These "quick wins" include improved microphones at the standup stations, desk heaters, or stand-up desks, to name a few.
Jennifer said her goal will be to conduct surveys and interviews with all Pasonites to better the Pason employee experience.
Use the links below to share this article on LinkedIn, Twitter, Facebook, or via email.