October 16, 2017
Meet Mary, Operations Administrative Assistant, Field Operations, for the U.S. Business Unit, and sailing aficionado.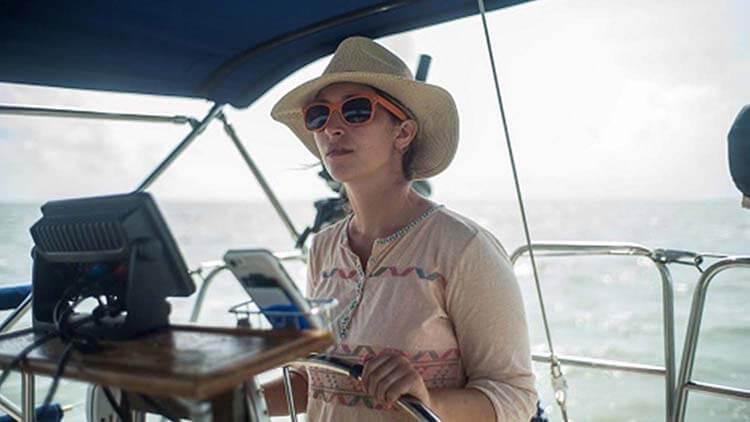 Mary first heard of Pason through a recruiter, but it was her interview with Bryce, then Regional Manager, Gulf Coast, that really sold her on Pason.
"I explained to Bryce that I was interested in working for a smaller company where I could make a bigger impact," says Mary, "I told Bryce I didn't want to deal with bureaucracy and I wanted to be able to put ideas into action. Bryce said, 'Great, that's how we do things here.'"
Hearing that, she was sold.
In her role, Mary supports field sales and service technicians (FSSTs) and regional managers with information, reports, logistics, training, and recruiting on a daily basis. She assists with coordinating days off and rotating experienced FSSTs to support field operations in the busy Permian Basin.
"I enjoy interacting with the field techs, specifically getting to know them on a personal level," says Mary. In this cross-functional position she works closely with human resources, warehouse, information technology, finance, and all other support functions.
Mary also coordinates all logistics for new hires including, New Hire Orientation and Skills Development training. This is no small task as the USBU has hired 37 field technicians during her tenure at Pason. And, now a year-and-a-half into her position, Mary has also taken on recruiting responsibilities and is prescreening FSST candidates in the Permian Basin.
Work is busy, but Mary enjoys it, "I have the ability to manage my own schedule and have the freedom to work on what's important. Plus, Pason has a great work-life balance."
And, work-life balance is critical. Mary has another serious commitment: Sailing.
Mary has boated her whole life. But, six years ago, she and her husband finally bought their own sail boat, and even with their busy schedules, manage to sail every weekend! The boat is 34-feet-long and is named after a Rolling Stone song titled, Gimme Shelter. Unfortunately, she can't take credit for the name, "It was already named when we bought it," says Mary.
It's clear that Mary doesn't let her busy weeks at Pason slow her down. In addition to her weekend sailing trips, she also enjoys being outdoors, hiking, and drumming in a local rock band.​
Use the links below to share this article on LinkedIn, Twitter, Facebook, or via email.