November 14, 2017
Bryan, Lab Manager, is known around the Houston office for innovating, improving processes, solving problems, and gaining efficiencies.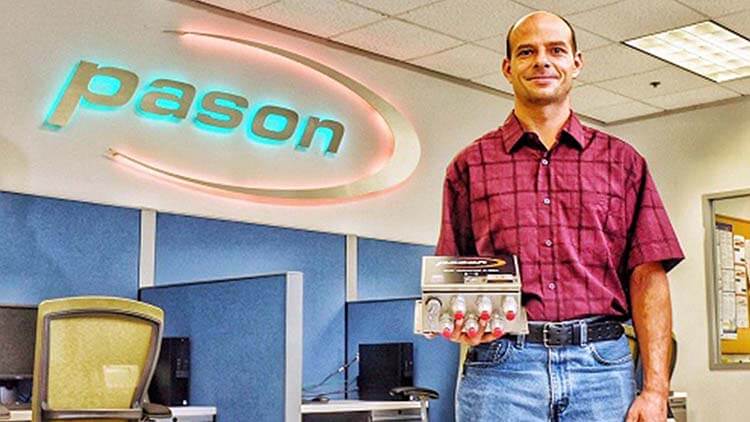 He takes aim at a problem, then he takes action.
It's not surprising then that one of his true passions outside of work is paintball. In fact, paintball is a family affair. Bryan's entire family — wife, son, and daughter — all play the sport.
"We were introduced to paintball about eight years ago, and we can't put it down. It's an awesome sport and we've made many great friends during the years," says Bryan.
When Bryan is interested in something, it tends to stick. And, he has a lot of interests.
"A few years back, when I first heard about 3D printers and saw what they could do, I just had to have one," says Bryan. "The ability to print things in plastic using 3D design software is awesome!"
Bryan uses the printer for fun most of the time. He prints custom business card holders, key chains, stick figures, brackets, gears, and toy part replacements.
But recently, he used the 3D printer to solve a problem at work.
Bryan's team evaluates, repairs, and cleans field equipment, such as SatAimers, workstations, cables, mud probes, and more, to ensure they are ready for the next rig install. The work is critical to Pason's operations, but it can be dirty and physically demanding.
Especially when cleaning cables.
"Cleaning cables is a job that no-one likes to do. The cables are filthy, and the cleaning is done outside, often in uncomfortably hot, humid weather," says Bryan. "And, after spending several hours cleaning cables myself, I started thinking of ways to improve the process," says Bryan.
So, the first thing he set out to do was to build an electric cable spooler with a foot peddle control. "This was an arm saver," says Bryan. "No more hand-cranking the cables on the spooler."
Then, he started working on a machine to clean the cables. Bryan developed a self-contained cable washer system that uses high pressure water jets, accompanied by spinning brushes that clean the cables. The water used for washing is filtered and recycled.
Using his 3D printer, he created a toggle switch enclosure, a toggle lever, and five pullies to guide the cable as it travels through the machine.
"Before the cable cleaner was introduced, washing cables was a two-person operation. Now, one person can yield about the same results," says Bryan, "and the process was able to be moved indoors."
Now Bryan can save his energy for the paintball field and his many other hobbies. "I enjoy woodworking, welding, and love camping. Paintball and camping, it doesn't get any better than that​," says Bryan.
Use the links below to share this article on LinkedIn, Twitter, Facebook, or via email.