June 12, 2020
Whether it's day or night, Pason's Help Desk is always on call to address any and all customer needs. Since the pandemic, Help Desk agents have remained available and continue to provide top-notch customer service, even during these trying times.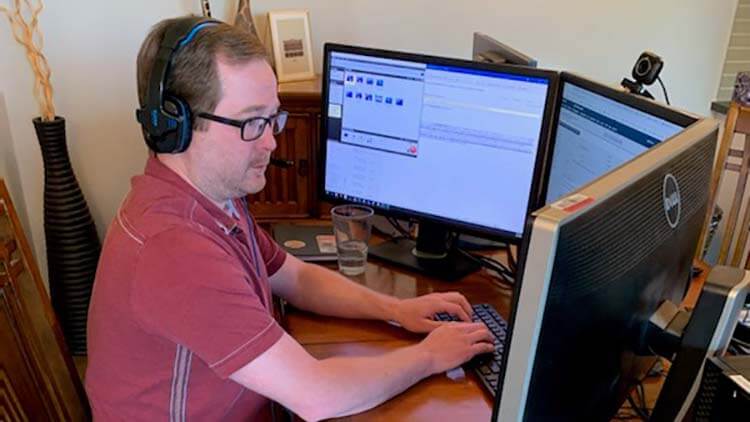 Johana, Manager, Technical & International Support, Help Desk, says even though most Pasonites have transitioned to home, the Help Desk team is still taking calls at the rate they were while in the office.
"My team is still available 24/7 for our customers to ensure that our quality service to them is ongoing without interruption, regardless of the pandemic," Johana says.
Not seeing fellow team members every day has been hard for all Pasonites, and the Help Desk team is no different. Johana says they've been using Microsoft Teams to stay connected.
"The hardest part of this transition has been not having the face-to-face interaction amongst the team," she says. "Everyone needs to ensure they are coordinating and communicating, even more so now that we can't physically see each other."
To ensure they stay connected with other Pasonites, the Help Desk crew has been participating in casual "virtual meetups" with other departments.
"This was a morale booster and neat in the sense that we had some 'conversation starter' topics and we learned things about people we wouldn't have otherwise known," Johana says.
She says because of Help Desk's busy schedule, these virtual hangouts have been, "in my opinion, a very positive and personal interaction with our colleagues."
And although the work environment has changed for most Pasonites, one thing remains the same.
"The Help Desk is always available for our customers and we are doing our best to fix their issues proactively and reactively," Johana says. "Our goal has always been to provide superior service."
Use the links below to share this article on LinkedIn, Twitter, Facebook, or via email.