July 6, 2020
Pason's Repair Lab, located in Houston, Texas, is always committed to evaluating, testing, and repairing company equipment to ensure our products remain in tiptop shape for our customers.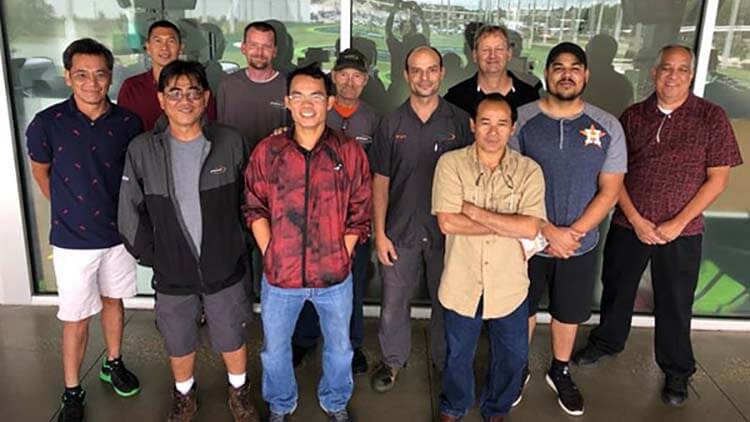 The team's duties may look a little different these days, but what has stayed the same is their commitment to Pason.
Protocols have been adjusted due to COVID-19. Now, the team works in split shifts, rotating out each week. While all evaluations, tests, and repairs have been halted for the time being, the Repair Lab team is assisting the Field Returns team with any returns that come in.
All rental products that have come back to Pason are being stored for later evaluation.
As a requirement companywide, the Repair Lab team members, as well as everyone else who comes into work at Pason offices, take their temperatures before arriving at work. The team also takes the time for increased sanitation and keeps physical distance from each other.
"Everyone is taking their temperatures in the morning, practising social distancing, wearing face masks and sanitizing as we go," says Bryan, Pason USA Repair Lab Manager. "Also, we all make sure we visit the Sanitize Station as we arrive to work."
Bryan says it's been tough coping with what is going on in the world, regarding COVID-19, and the team misses socializing.
However, Bryan says the team will remain committed to their work at Pason, despite the tough times.
"Our commitment to Pason has stayed the same," he says. "We are continuing to do our jobs to the best of our abilities while cutting cost and staying safe."
Use the links below to share this article on LinkedIn, Twitter, Facebook, or via email.