April 8, 2022
Bob, Director, Cloud Solutions, is one of the minds that curates ideas for the future development of our DataHub, ensuring that Pason remains a leader in energy technology and drilling data solutions.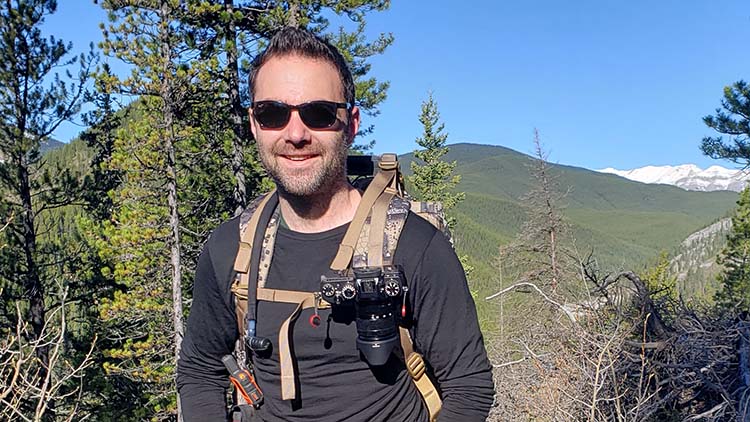 "Pason has hundreds of extremely talented and motivated employees and thousands of customers who use our products every day. This is where the bulk of ideas come from," he says. "My job is to collect those ideas and determine which ones best align our business strategies, customer needs, and technical competencies."
His duties at Pason require him to keep a close relationship with our customers. This is the main reason behind Bob's recent move to Houston, Texas!
"Being near our largest customer base allows me to spend more time with our DataHub users, providing more detail and nuance in the curation process."
Bob's big move to Houston comes after spending the last seven years working out of our Corporate Head Office, located in Calgary, Alberta.
Although Bob has been here for over seven years, he says it still feels like he's the new guy – and he means that in the best way.
"This company has an amazing roster of employees, including dozens who have worked here for 10, 15, or even 20 years," Bob says. "The wealth of knowledge is as incredible as the sense of community and camaraderie."
Bob – who obtained a BSc in Mechanical Engineering from the University of Calgary as well as an MBA – has worked in the oil and gas industry for over 14 years – 11 of those years have been in technology and software development.
Before joining Pason, Bob says "the name Pason had stuck with me since my undergrad days. They had a reputation among the University of Calgary's engineering internship program as being one of the best companies to work for."
"Everyone wanted the Pason gig! So, when the opportunity arose, I had to jump on it."
As Director, Cloud Solutions, Bob says he can be both an engineer and a businessman (he could never decide between the two).
"One day, I'll spend an entire afternoon drawing intricate details on a whiteboard trying to solve a problem with our developers," he says. "The next day, I'll be in a customer's boardroom talking about how we can find the best fit between our companies."
Doing something different every day makes his work at Pason exciting. He gets to work on projects like the new Dashboard and other "under-the-hood" improvements to our data management services.
"The Well Dashboard aims to make it faster and easier for customers to dig into the everyday analytics on their wells. In addition, the improvements to our data delivery services will allow our customers to consume more data at higher frequencies than ever before."
When Bob isn't spending his time working hard at Pason, he spends a lot of time with his wife.
"Be it a night on the town or a night on the couch with pizza and a movie, we always make sure to take time out of our schedules for each other," he says. "We enjoy going for hikes in the mountains, but the lack of mountains (or even hills) in Houston means we'll have to find an alternative activity soon!"
He jokes that he has a hard time holding down a hobby though, because of his love for trying new things.
"I have been big into golf, guitar, photography, cooking, motorcycles, video games, hunting, and fishing – to name a few," Bob says, adding that he spends some of his free time playing video games and preparing for the upcoming hunting season.
"I'm excited to see what new hobbies I'll discover now that I'm living in a new city!"
It's great to hear you're settling into life in Houston, Bob! Good luck finding your hobby!
Use the links below to share this article on LinkedIn, Twitter, Facebook, or via email.