November 18, 2020
Bronwyn's 10-year career with Pason can be attributed to the people she works with — even if it sounds corny.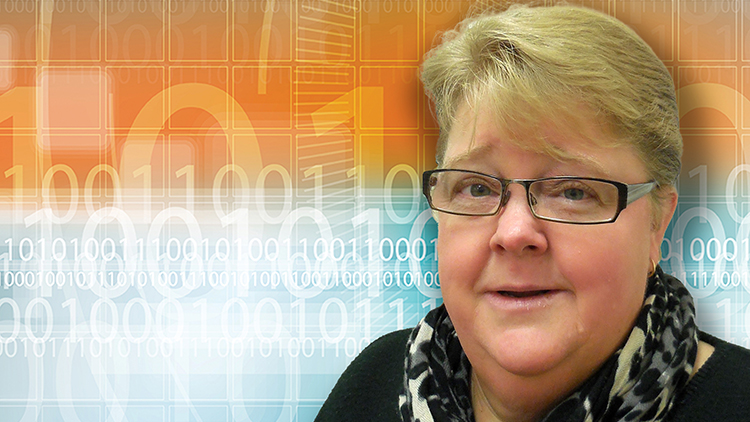 "But it's true. We are like a family," says the Administrative and Accounting Assistant.
Bronwyn works out of our Australian office, located in Marleston, South Australia, a suburb of Adelaide in the City of West Torrens.
Her responsibilities include creating invoices for our clients, following up with outstanding payments, coordinating tech flights, arranging staff outings and general office duties like answering phones, and maintaining phone contracts.
10 years ago, when Bronwyn joined Pason's Australian office, she was looking for a new challenge following a job working as an office administrator and sales for a computer wholesaler.
"I was looking for a new challenge, and the opportunity arose to be the 'Office Girl' in the Adelaide office," Bronwyn says. "It was a great opportunity to expand my skills and knowledge."
With so many responsibilities at work, Bronwyn relieves additional stress by baking.
"I love to bake," she says. "My Gran showed me how to cook from an early age, and this has been a great stress reliever for me!"
Besides baking, Bronwyn says her home life is never a dull moment with two active boys.
"Most weekends are spent either watching them play Australian Rules Football (AFL) or cricket," she says. "I am also a volunteer at my boys' sporting clubs either as a team manager, scorer or attending to the BBQ and canteen."
Bronwyn and her family also enjoy going camping with friends on the beautiful Murray River, the longest river in Australia.
"I love sitting on the riverbank with a good book and a glass of wine," Bronwyn says.
Sounds like a dream!
Use the links below to share this article on LinkedIn, Twitter, Facebook, or via email.