October 18, 2020
Not many people describe the oil industry as romantic. But Bryce McLean, Vice President of Operations, says that's what brought him to Pason.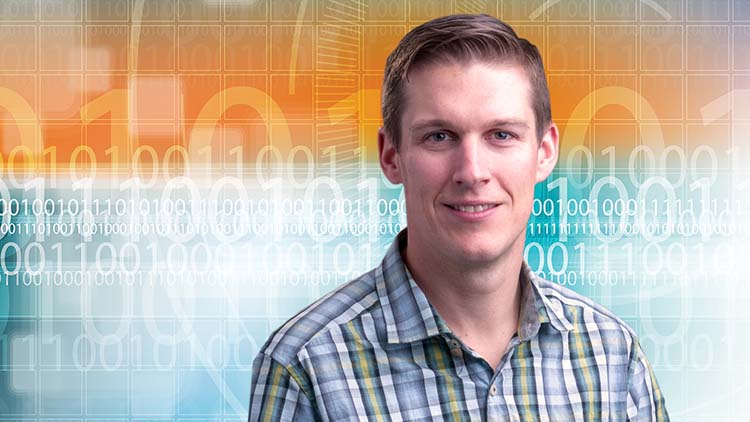 He started working as Pason's first in-house lawyer in 2011, after leaving a position at Field Law. This change helped him transition into more of a business-focused role.
"From there, I got increasingly involved and interested in operations and made the switch in 2015 from law to business when I took the job of Regional Manager, Gulf Coast," says Bryce, who was born and raised in Calgary.
Although Pason was technically Bryce's first oil and gas job, he worked in equipment financing in Calgary during the oil boom before going to law school at the University of Alberta.
"So, I'd say I was in the oil patch, even though I didn't know it at the time," he says. "During summers from college, I also worked in a valve shop building coker valves for refineries. Pason was my first true oil and gas technology job."
Working with people is what Bryce enjoys most about his position as VP of Operations at Pason. He holds an undergraduate degree in business with a concentration in marketing.
"Flowing back and forth between field operations, customer support, product, and R&D allows me to get a wide view of our business," he says. "Bringing concepts from one area to another and using my critical thinking skills to identify opportunities is truly energizing. It's neat to see how aligned most people are at Pason. We have many shared experiences, and it's (often) apparent what our objective is, so we typically are efficient getting there."
Bryce's main focus in his work at Pason is the customer. With the integration of our Canadian and U.S. operations, he's been keeping busy.
"We are emerging from the depths of this downturn as a lean, mean and hungry organization that is doing all we can to jump ahead of our competition to help our customers achieve their goals: drilling safer, cheaper, and better-producing wells," he says.
Bryce is also a family man. He has a wife and three kids, with whom he enjoys spending time.
"We enjoy going to our family's lake cabin to waterski and surf, and just generally spending time together like a family with young kids does," he says. "We are active in our church, most recently enjoying time serving in the kids' ministry and nursery."
Bryce likes to keep active by cycling, swimming, and running. Sports have been a big part of his life. He played competitive baseball in his youth, which earned him a scholarship to Valley City State University in North Dakota.
"My childhood was mostly team sports," he says, adding he also enjoys woodworking. "I wouldn't say I have any unique talents, except maybe some capacity to work hard and encourage others to do their best."
Which is true. Bryce can often be found helping on several business-related projects ensuring Pason has its best foot forward.
"I feel very fortunate to be at Pason," he says. "Like many I have talked to, I sort of stumbled into it, not knowing how awesome this company truly is. I try to take stock of that regularly."
Use the links below to share this article on LinkedIn, Twitter, Facebook, or via email.