November 30, 2020
Meet Celine Boston, our new Chief Financial Officer (CFO)!
Celine has joined us from CES Energy Solutions, a North American provider of consumable chemical solutions, where she most recently worked as the Director of Finance. Working in the energy services space for almost ten years, Celine has a great deal of respect for Pason's industry-leading position and financial strength.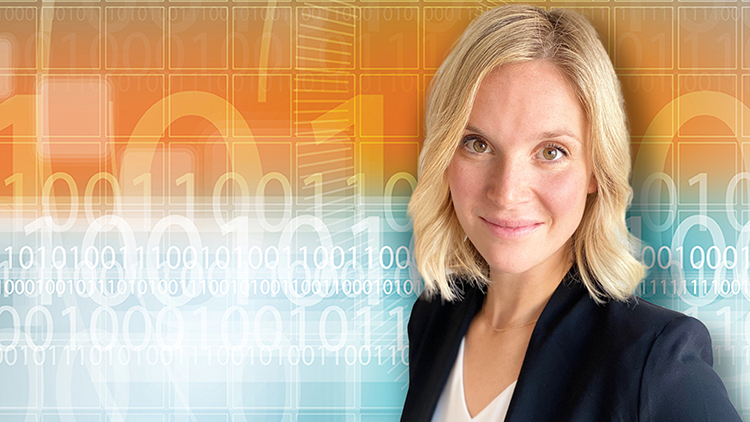 Like many who have chosen to become Pasonites, Celine was drawn to our strong company culture. When she initially had the opportunity to meet Jon Faber, President and CEO, and other senior leaders, she quickly realized that Pason is a company that takes pride in innovation and collaboration while putting employee culture and well-being at the forefront.
Building on Pason's leading service and technology capabilities, Celine believes our company offers a distinct value proposition as customers look to unlock the power of information and data management to drive better performance.
"As all industries place more and more emphasis on technology, I believe Pason is uniquely positioned in that we are already experts in this field," she says. "We can leverage and benefit financially from this expertise as our industry and other end markets look to further optimize existing operations and gain efficiencies through strong data management."
Celine, who grew up in Winnipeg or the "Paris of the Prairies" as she endearingly refers to it, pursued her love of numbers while attending the Asper School of Business at the University of Manitoba.
"I had the pleasure of playing with the U of M volleyball team for two years before realizing that accounting and finance was my true passion. I proceeded to hang up the knee pads and continued to pursue my Bachelor of Commerce in Accounting, before joining Deloitte and eventually moving to Calgary."
Outside of work, Celine and her husband keep busy with their two young children and are passionate about staying active. This fall, they completed their first marathon.
"We drew out a random 26-mile route along the Bow River in Calgary and ran it. Thanks to our last name, we can now tell people that we completed the Boston Marathon," she says.
Celine officially starts her journey with Pason today, and we're here to give her a warm welcome as she becomes a Pasonite!
"I'm thrilled to join the Pason team," Celine says. "I feel grateful for the opportunity to work with a best-in-class technology leader in the energy services space."
Use the links below to share this article on LinkedIn, Twitter, Facebook, or via email.