April 3, 2020
Cindy, O365 & SharePoint Admin., Corporate IT, is well-known around the Calgary office for her friendly, helpful, and approachable demeanor. Those traits are important when you support all Pasonites around the globe with their Office 365 applications.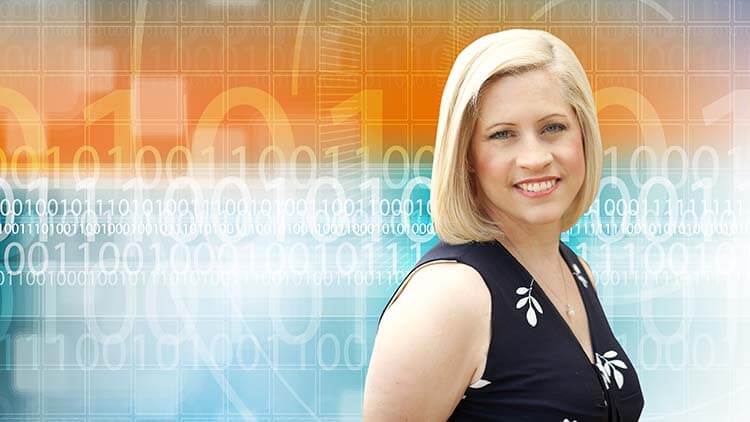 "Working at Pason has really allowed me to develop my career. I started with Pason in End User Support and I was able to transition to an O365 & SharePoint Admin. role. There are always new challenges but I feel supported by my team.
It's a great group of people to work with" says Cindy. "It's like a second family."
As an O365 & SharePoint Admin., Cindy maintains the Microsoft Office 365 infrastructure by creating and maintaining SharePoint sites, creating teams and training end users within Microsoft Teams, ensuring our data is secure in the cloud and informing the business of new applications and tools within Office 365.
With 16 years of IT experience and a background in web design, Cindy's also played a vital role in some recent internal projects. She's been deeply involved in the evolution of employee platforms set out by Corporate IT, beginning with the Office 365 rollout in 2013, an employee intranet site launch in 2017, the SharePoint migration from 2007 to online in 2017 and implementing Microsoft Teams across the organization in 2019.
Cindy played a crucial role in the implementation of Microsoft Teams across the organization last October, which has come to be one of the most used applications at Pason given the recent pandemic!
"Microsoft is constantly improving the applications within Office 365 and this will definitely help to improve the way Pasonites do their daily work," says Cindy.
When Cindy's not busy rolling out IT projects that enhance Pasonites' productivity, efficiency, and collaboration, she loves to travel, bake, read, camp, hike, ski, and chase her two young children.
Also, she's played piano since she was three and even used to teach lessons. No wonder she's a whiz on the keyboard!
Use the links below to share this article on LinkedIn, Twitter, Facebook, or via email.