May 28, 2021
In the Calgary office, everyone knows Gene, Senior IT Advisor.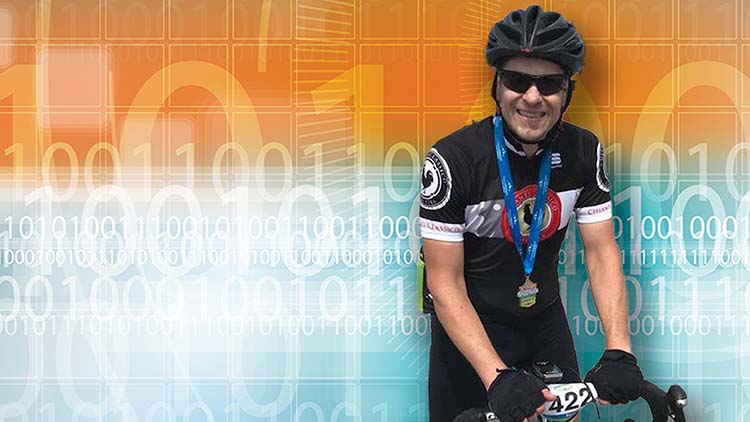 Whether it's help with our computers, a new monitor, or general IT support, Gene is there to help our employees out – and he's been doing it for the past 12 years.
IT support is always an essential aspect of every company. But with the shift to working from home due to the pandemic, we have relied on our Pason IT team more than ever (see the IT team's Department Spotlight for more information on how Pason transitioned to working from home.)
Most of us know Gene lends a hand for all of our IT needs, and he is always happy to help out the great people who work here.
"IT support can be the same type of work in any company; however, it is working with great people and enjoying a good work-life balance that makes working at Pason so enjoyable," he says.
Gene, who has a Computer Technology and Business Diploma from Mount Royal College, joined Pason after spending five years at Telvent as a Systems Administrator installing SCADA Systems for Energy Companies throughout North America. Before that, he spent three years as a System Administrator for Weston Bakeries, supporting their Delivery System from Victoria to Thunder Bay.
Supporting employees remotely has been a top priority for IT this past year, Gene says. The team is always looking at new ways to make the remote-working experience better.
"I enjoy learning new technologies and seeing how we can incorporate those technologies into Pason to make work better for our employees," Gene says.
Outside of work, Gene enjoys camping with his family and is an avid cyclist. "Most weekends, you will find me on highways cycling south of Calgary," he says. "I do two or three Gran Fondo bike races every year, and the Gran Fondo Highwood Pass is my favourite. It's a bike race on the highest paved road pass in Canada."
He tries to ride for charity as well. "In the last few years, I also try to participate in charity rides for two causes that are important to me: cancer research and mental health awareness."
More information on the non-profits Gene supports can be found here: Ride Don't Hide and Wellspring.
Gene is thankful to all of the Pasonites who have supported his charity rides over the years.
Use the links below to share this article on LinkedIn, Twitter, Facebook, or via email.