September 2, 2021
Maintaining Pason's reputation of reliability and stellar customer service is something Pasonite Scott takes seriously.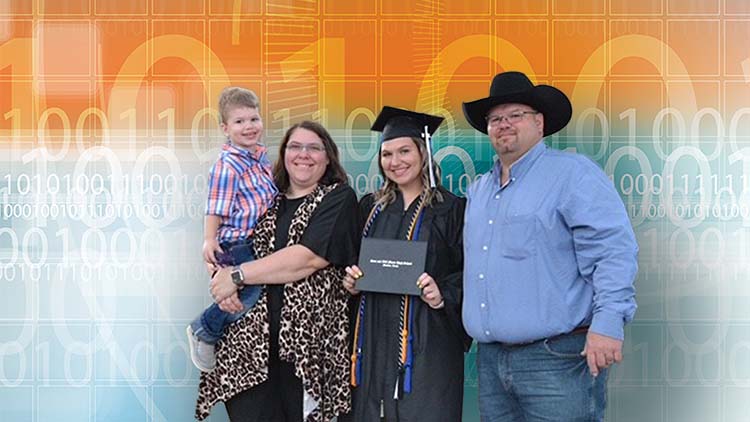 The Field Sales Technician, based in Texas, says his favourite part of his work at Pason USA is knowing that when he leaves a rig, it's in good working order.
"I know that when I leave a location they are pleased and happy with the job I did," he says.
Scott is a trainer and mentor to new Field Technicians at Pason. He enjoys sharing his knowledge to ensure our new hires are ready to take on the job. In addition, he and his fellow Field Technicians are committed to customer service and treat their work as if it was their own business.
"Everyone is willing to help out when needed," Scott says. 2021 is a special year in Scott's household as his daughter graduated from high school. The years of Stock Shows, softball games and cheerleading competitions have come to an end, and "now, it's off to college for her!"
Scott also has a three-year-old son. "He keeps me on my toes and keeps me up to date on all the dinosaurs, which he loves and knows every one of them."
He adds, "I am a huge family person because, without them, nothing matters to me. I enjoy teaching the kids how to be successful and how to stand on their own two feet."
Scott is somewhat of a barbecue connoisseur. "I don't use any electric smokers/grills. Instead, I use a real wood pit."
He also enjoys hunting, fishing and experiencing the great outdoors. "Just not during summer," he jokes. "It's too hot."
This fall, Scott will be celebrating seven years at Pason! He joined Pason after spending 13 years at his last place of work. Our culture appealed to him the most, as well as the opportunity to meet new people every day while keeping our customers happy.
Thanks, Scott, for your dedicated service!
Use the links below to share this article on LinkedIn, Twitter, Facebook, or via email.