June 19, 2019
From Australia to Latin America, Canada, the U.S., and offshore — Lafe, Field Technician Tier 2, works from home in Enid, Oklahoma, to solve problems on rigs around the world, often before customers even know problems are present.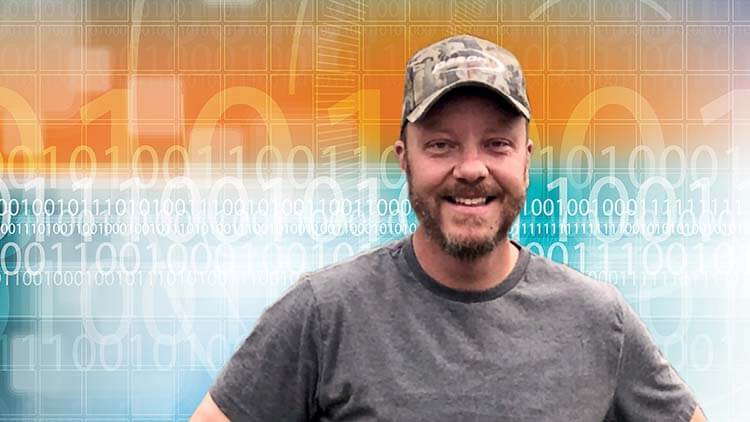 It was 2007 when Lafe saw an ad for a Pason field technician job in the paper, and it caught his eye. It was a job with opportunities for growth, one where he could think for himself, and where his input would be valued — and the application deadline had passed.
Lafe applied anyway, and he's been with Pason ever since.
Hired as a field technician, Lafe seized the opportunities for growth that had drawn him to the job, acting as a trainer and mentor to fellow field techs, then as part of Best Practices Committee and the Field Involvement and Improvement Team. When Field Tier 2 was established in 2015, Lafe was one of the first hires.
Field Tier 2 supports techs in the field, bringing together years of field experience and remote troubleshooting tools. "We focus a lot of our attention on proactively tracking issues and identifying trends with our equipment and software to catch issues before the customer ever knows an issue was present," says Lafe. Field Tier 2 often solves customer issues without having to send a tech to the rig, which is especially important offshore and in remote locations.
Working from home, behind a desk and a row of monitors, has been a big change for Lafe. "I miss the days being outside, driving down rough roads and eating gas station burritos," he says, then backpedals, "OK, maybe not the gas station burritos!"
But not being on the road has one major advantage for Lafe: more time with his ten-year-old child. "The FT2 role allows me to take care of my daughter in a way I never dreamed possible," he says. "Everything I do revolves around the life of a 10-year-old girl. We love to go shooting, riding 4-wheelers, and camping every chance we get," Lafe says.
Use the links below to share this article on LinkedIn, Twitter, Facebook, or via email.