May 29, 2019
"When she's on your project, everything seems to work."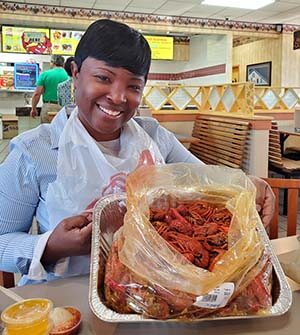 That's real customer feedback about Shelita, DataHub Support Tier 2 T​eam Lead.
Shelita has worked in Pason's Houston office since just a few months after it opened in 2001. She started out as an admin assistant, transitioned to DataHub Support Analyst Tier 2, and is now team lead. Shelita credits her success in part to supportive management. "Management believed in me when I didn't believe in myself," she says.​
As DataHub Support Tier 2 Team Lead, Shelita is tasked with providing exceptional DataHub support to US, Canadian, and international customers, as well as to her fellow Pasonites (account managers, field techs, tech support, and others). She leads by example and shares her DataHub knowledge across the organization.
Shelita sees her role as critical to the smooth functioning of Pason operations and customer relations. "There are several service providers customers could choose from, but Pason's awesome support will bring them back." As a wealth of positive customer feedback attests, Shelita is a big part of that awesome support.
Outside of work, Shelita enjoys a weekend doing absolutely nothing — but she rarely gets the chance. She's busy working toward a degree in Business Administration. Shelita also loves to travel, spend time with her daughters and her family, attend church, take in comedy shows, and try new foods and restaurants.
Use the links below to share this article on LinkedIn, Twitter, Facebook, or via email.