September 26, 2018
Leonard, U.S. Business Unit Field Sales Technician, is a Wyomingite through and through.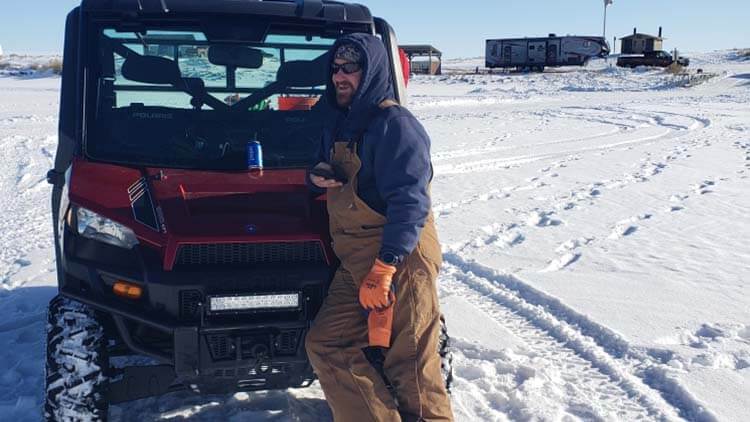 "I love the space and the small population," says Leonard. "The mountains and lakes keep me here."
With sprawling grasslands, sweeping mountain ranges, alpine lakes, and rushing rivers, Wyoming is one of the largest states in the US by area (number 10 out of 49) but is the least populated state in the country.*
But that works just fine for Leonard and his family. They find more than enough things to do in in Wyoming's wild spaces.
"We're an outdoors family," says Leonard. "We camp all summer, and in the winter, we camp at the lake and ice fish." Leonard also spends half the month of September bow hunting for elk and deer.
Before Pason, Leonard drove trucks and spent most of his truck-driving years moving drilling rigs. However, he didn't like being away from his family for long periods of time, so he took the job with Pason, so he could spend more time with them.
He's now been with the company for six years.
"I love the freedom. I love the people I work with and the culture. The schedule is the best out there hands down," says Leonard. "I enjoy the challenges the job brings. They keep my brain active."
Being a field sales technician also satisfies Leonard's natural wanderlust, love of the road and the outdoors.
"I always get to see new things, both wildlife and the country."
Sounds like a good fit.
*Source: US Census 2017 State Estimates.
Use the links below to share this article on LinkedIn, Twitter, Facebook, or via email.